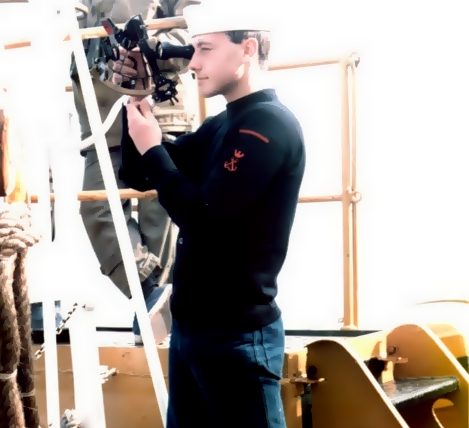 Antonio MARTELLA began to take his first steps in the seafaring world from a very young age. In 1984 he enrolled in the Naval Academy as a cadet officer of the General Staff of the Navy, committing to the 4-year training course and gaining experience on naval vessels of the Navy: Vespucci School Ship, Duilio Cruiser, Stella Polare Sailing School Ship, along with daily activities on sailboats and minesweepers during the duration of his Academy attendance. ABOUT US
Following the conclusion of the Regular Course in the Navy Academy, he began his period of embarkation on various naval units including the Perseo (Lupo Class Frigate), the Sfinge (Minerva Class Corvette) and the Zeffiro (Maestrale Class Frigate).ABOUT US
After leaving his Navy service, he began working in the Yachting Industry as Assessor and Captain of the Azimut Shipyard in Viareggio, eventually advancing on to become the Azimut Shipyard Site Manager.
With the opening of the Benetti shipyard in Livorno, a new experience in the construction of metal ships began, completing the construction and delivery of the first yacht built entirely in such a shipyard.
He became responsible for defining quality control plans and for broadening the standard procedures which are still in use to this day.
In 2008 a new challenge presented itself in the Esaom shipyard in Portoferraio in the form of coordinating the repair and refitting activities as well as overhauling the shipyard's and marina's organization. ABOUT US
In 2011 he began the present consultancy business as a Surveyor and Technical Consultant by putting into practice the experience gained in the field from over 35 years of business in the service of his customers.
The core business is the technical consultancy activity with particular focus on the vibrations and noise studies, enhanced by the specialization in Underwater Acoustics obtained during his service in the Navy.
His experience, skills and know-how are in high demand from shipyards when support for the organization and development of their facilities or new yacht model prototypes are needed.